Tips to Create Effective Business Cards – Part 2
Tips to Create Effective Business Cards – Part 2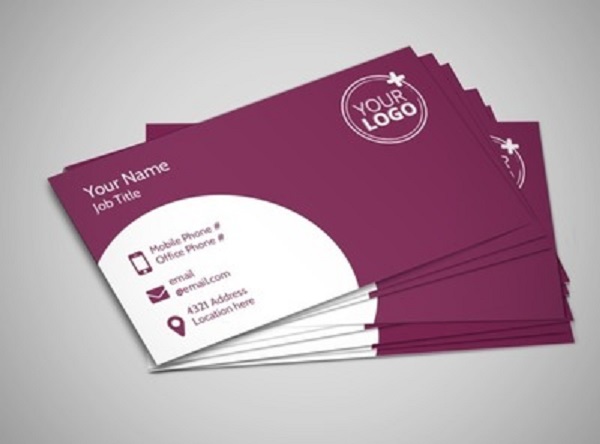 Business cards were once considered as one of the most effective marketing media. Presently, they are not as effective as in the past. This might be due to crummy designs and lackluster overall presentation. In the last post, we have discussed 5 tips to create exceptionally unique and appealing business cards. In this post, we will discover more design tips that help you make perfect custom labels.
Read: Tips to Create Effective Business Cards – Part 1
A Few More Important Tips for Designing Effective Business Cards
The following are a few more important tips to design effective business cards.
6. Try out Different Shapes: Why do you make your cards always in a rectangular shape? Absolutely no need! Try different shapes and bring something innovative and fresh in the business card making. A die-cut card is a hot trend as it helps you make innovative shapes such as circle, container, round corners, animal paw, oval, and many more. However, you must be careful while choosing the shape as bulky or awkwardly shaped cards may be inconvenient for the users to carry.
7. Printing: There are several ways of imprinting methods available for the making of custom business cards. However, options for imprinting are depended on the type of materials chosen. For example, if you have chosen a metal material, then imprinting options are very limited to etching. On the other hand, if you have chosen paper material, then there are plentiful imprinting options available such as:
• PMS Printing
• Four-color (CMYK) printing
• Foil stamping
• Embossing/Debossing
8. Coating: Although you have incorporated everything in your business card, you may still find something is lacking in its appearance. Here is where coating comes into the picture. An appropriate coating not only adds to the longevity but also enhance the overall look and feel of your business card. You may choose any of the following finishing methods to improve the card's appearance.
• Aqueous
• Lamination
• Ultraviolet
• Spot
9.Color Combination: Choose colors wisely! Prefer colors that stand out than conventional black and white. Again, if your customer has any business color theme that they commonly use in other marketing materials, prefer using the same combinations in the business cards as well. Always stick to a maximum of three colors as too many colors kill the elegancy of the cards.
10. Fonts: Same as the colors, the usage of typefaces also needs much attention. Prefer choosing neat, attractive, and easy-to-read fonts keeping a minimal font size as 8. Again, stick to using a maximum of three fonts in the cards as too many fonts distract the reader.
Break all the conventions and make a brand new custom business cards that represent your business and personality. People should hold the card for a long and that's how the design should be. The aforementioned tips would really help create a totally unconventional business card that worth keeping with you. Performance Label Company (PLCTX) has helped several companies over the years to design effective and winning business cards.
Related Blog Posts: